The HVAC/R Guide To Cleaning Coils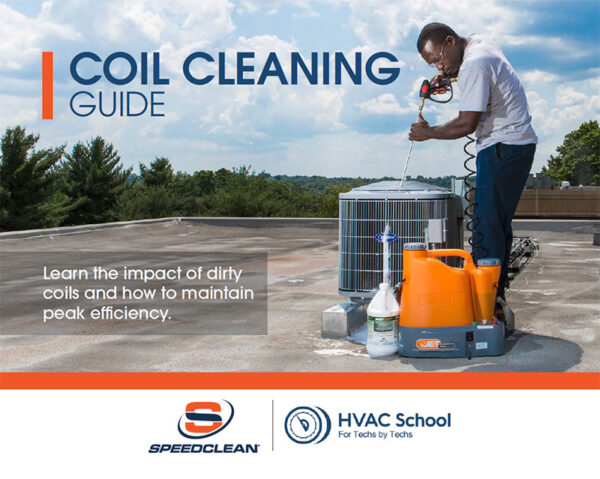 Cleaning coils saves money through increased system efficiency and longevity. This isn't a hypothesis, It's a proven fact.
However, cleaning coils isn't just throwing water on them. Depending on the coil type, the type of debris and the type of system, different cleaning methods should be used to get the best results.
To get to the bottom of how to clean coils, and the results that clean coils can achieve SpeedClean partnered with HVACR School, a leading professional education site for HVACR contractors to create a complete guide to coil cleaning. The complimentary guide is packed with information like:
Reasons for Coil Cleaning
Coil Cleaning Prep List
Challenges of Cleaning Coils
Tips and Best Practices
Before and After Test Results
…and more
MUST HAVE HVAC/R COIL CLEANING TOOLS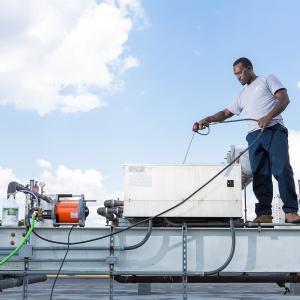 The FlowJet is designed to quickly clean thick HVAC/R coils in evaporators and condenser in light to heavy commercial applications. It produces 400 PSI of cleaning power at a 3.0 GPM flow rate.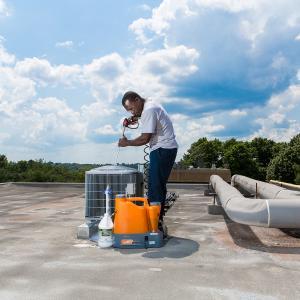 No Water, No Power, No Problem! The CoilJet CJ-125 is battery powered and carries all the water and cleaner it needs. Internal/External Use. 125 PSI, 0.6 GPM.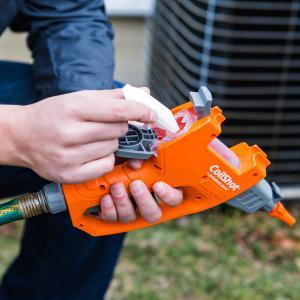 The CoilShot is designed for cleaning condenser coils in residential and light commercial applications. Just load the tablet and pull the trigger. PSI and flow depending on the provided water source.