Where: Paris Hotel, Las Vegas, NV
When: March 5-8, 2012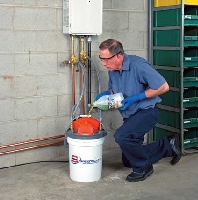 SpeedClean will be showcasing a few of our top products at this years ACCA show in Las Vegas, NV.  This show caps a bit of a run for us and squares us away for a good start to the HVAC cleaning season. Come by the booth to see Mike and Tim and get the run down on our HVAC and plumbing maintenance products including:
CoilJet Portable Coil Cleaning System
Condenser Needle Condenser Coil Cleaning Tool
BucketDescaler Portable Descaling System for Tanked and Tankless water heaters.
Come loaded with questions and leave with all the answers you need.