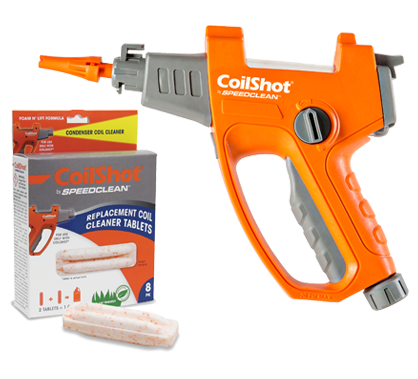 Tired of lugging around heavy coil cleaners? Say hello to CoilShot® Condenser Cleaner – a simple, yet powerful coil cleaning solution from SpeedClean that's completely redefining the market. CoilShot is ergonomically designed for deep cleaning and features a revolutionary tablet-based system that replaces bulky coil cleaners with lightweight tablets that fit right in your pocket to create a safer work environment, eliminate guesswork and blast grime and debris from condenser and evaporator coils in a fraction of the time it used to take.
---
Using CoilShot is simple. Simply attach to a standard garden hose, load the CoilShot tablet and pull the trigger. One tablet is generally all you need to clean up to a 5 ton condenser!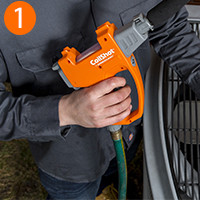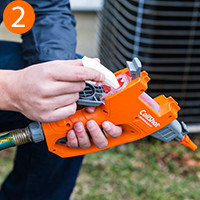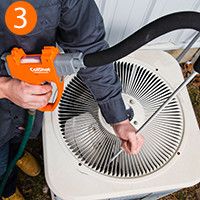 ---
Cleaning Features
Cleaning coils just got a lot quicker and easier. CoilShot Condenser Cleaner was built to blast grime and deposits fast and includes several innovative features for smarter coil cleaning.
For cleaning commercial, residential and rooftop condenser and evaporator units
Delivers 70 PSI of cleaning power at up to 3 GPM
Switches from foaming cleaner to water with easy mixing valve
Attaches to standard garden hose
Use optional 3 ft. wand to get behind coils
Click here to learn more about CoilShot Condenser.
Deep Cleaning Tools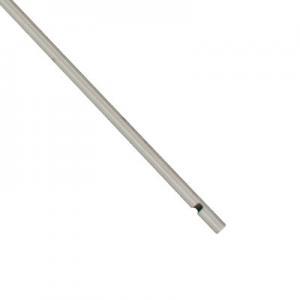 Why push dirt and debris deeper into a coil when you can clean it from the inside out? Optional 3 ft. Coil Cleaning Wand for CoilShot Condenser quickly connects and allows you to get in behind coils for more efficient coil cleaning. This tool fits through the top of most condensers and comes available in multiple lengths. Easily stores on top of CoilShot gun.
Click here to learn more about CoilShot Wand.
Turn to Tablet Technology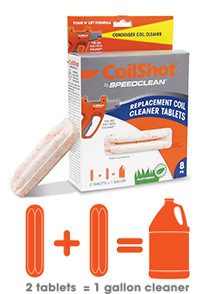 We took a survey and it showed that 92 percent of HVAC technicians regularly clean condenser coils; 87 percent of them are currently using liquid chemicals. New and innovative tablet-technology from the CoilShot makes cleaning HVAC coils faster, easier, more effective and will simplify the way we clean coils, forever. Instead of having to measure and haul around heavy liquid cleaners, CoilShot uses compact, pre-measured Coil Cleaner Tablets that are easy to carry and dissolve to create just the right amount of  foaming coil cleaner for deep through cleaning . In fact, just one tablet replaces an entire case of coil cleaner – 2 tablets are equivalent to one gallon of coil cleaner. Simply load the tablet and get the job done in one shot.
Click here to learn more about Coil Cleaner Tablets.
Clean coils the easy way with CoilShot Condenser, the next generation of coil cleaning equipment. Now available at Johnstone Supply and other HVAC distributors. Visit our where to buy section for more information on a supply house near you.