As we headed back home after this year's AHR Expo we could not be more optimistic about the HVAC world. Every year the AHR Expo surveys the HVAC community on business trends, last year's performance, opportunities, threats, and challenges. According to the report, we aren't the only ones prospecting positive results for the HVAC business world.
The HVAC Manufactures and Industry Professionals have reported a strong economy heading into 2020 with 72% of surveyed predicting the best market for growth – Maintenance.
The importance of maintenance is something that you cannot stress enough to your customers. So how can you be part of this 72% growth? Follow-up. Nothing is more satisfying than finishing up on big install and seeing your work complete. But in order to keep those customers coming back to you, you need to follow-up. The best time to reach out to your customers – Spring and Fall. Spring cleaning isn't just for getting rid of those pair of pants you haven't fit in since you were an apprentice. It also means warm weather is right around the corner meaning it is a great time to contact your customer for an AC check-up. The same goes for Fall. Most of the country sees dramatic weather changes, and so do HVAC systems. This is the time to send out maintenance reminders – because let's face it no one loves being cold.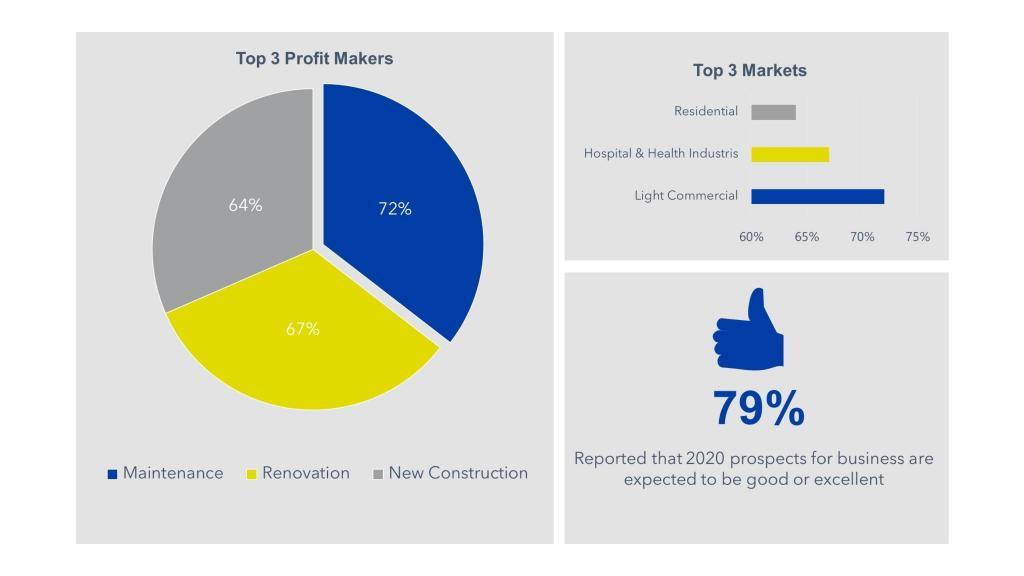 What can you do:
Remind your customers what maintenance can do for them:
Lower Energy Bills.
Prevent large repairs – The cost of maintenance outweighs the cost of installing a brand new HVAC system.
Lower the chance of break downs.
Longer equipment life.
Remind your customers when they should call you for maintenance:
The system is only blowing out warm air.
The system turns itself off and on.
Notice an imbalance in air temperatures.
The system is making odd noises or louder than normal.
Energy bills are going up unexpectedly.
Notice poor airflow.
What can you do for your customer:
Send reminders for a check-up in the Spring and Fall.
Send reminders to change filters.
What needs to be cleaned and how:
Evaporator Coils – Mini-split coils get dirty, quickly. Annual cleaning is recommended and using the Mini Split Bib Kit and the CoilJet® CJ-125 by SpeedClean makes it fast and easy. The CJ-125 delivers 125 PSI of cleaning power to quickly clean coils in place and the Mini Split Bib Kit will safely catch all the dirty water and coil cleaner for easier disposal.
Blower wheels – Cleaning blower wheels with pressurized water removes attached dirt. Dirty blower wheels are a primary culprit for spreading dirt and mold.
Mold protection – After cleaning, apply a mold inhibitor like BBJ Mold Control to protect coils and the blower wheel from mold and mildew growth. This growth can lead to a "dirty sock" smell and can contribute to unhealthy indoor air quality (IAQ).
Outdoor heat pumps need a good fall cleaning. Leaves, dirt, and debris can clog up the unit, leading to inefficiency and even equipment failure.
Replace dirty air filters. Similar to the ductless mini-splits, the filters in the forced-air system get clogged with allergens, dust, and dirt. Changing the filter can help preserve IAQ and system efficiency.
Next steps:
Download the Contractor's Mini-Split Maintenance Guide
Read how to Keep Allergens in Check with HVAC Maintenance
See the Pros and Cons of Going Ductless