The HVAC life can be unforgiving this time of year — long hours, busy on-call times, and what seems like problems, after problems. June is full of gift giving opportunities from Father's Day to the lesser known HVAC Tech Day! Why not treat your HVAC professional to an extra treat? To help make your shopping a little easier, we have compiled a list of some gifts we think are sure to impress. Read on for some great loot (maybe you will even buy one for yourself).
1. We have to put our favorite product of the year, our new SpeedClean Dry Steam Coil & Surface Cleaner as the first recommendation on this list. Not only is the Dry Steam Coil & Surface Cleaner compact and portable but it cleans and sanitizes all without one drop of a chemical!
We've had great feedback from the field on this product. It's perfect for greasy mini-splits or refrigeration coils in restaurants and food establishments. Or for maintenance and cleaning of reach-in coolers and other areas where chemicals aren't the best option. Find it at local and online wholesale and supply houses here.
2. Who doesn't get use out of a t-shirt? And with this saying, it is sure to make the angler in your life crack a smile.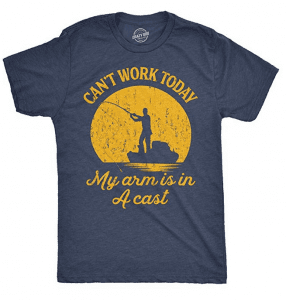 3. For the MLB baseball fan with really expensive taste, this handmade bottle opener is crafted from a game used bat. For a slightly more economical (read cheaper) version opt for the bottle opener without the bat handle.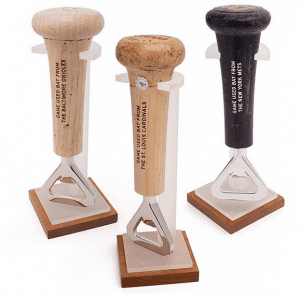 4. For the grillmaster try this bristle free grill brush. The website touts that it has "two continuous springs to get the grease and food particles off your grill grates, but has no rough edges to cut you, or dangerous metal bristles that could fall out and get into your food." For another kind of cleaning-coils, evaporators, condensers, mini-splits-check our innovative solutions on www.speedclean.com.
5. For the young HVAC tech in your life (or those that might act younger than they should), why should they play beer pong with regular sized cups when they can play with giant pong cups from Wicked Big Sports™? The set includes: 6 cups, 6 weight bags, 1 ball, 1 pump with needle, and storage bag.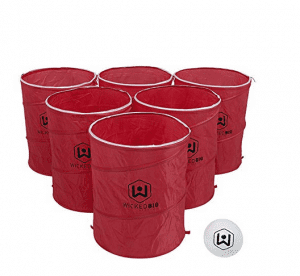 Go ahead. Give your favorite HVAC professional a treat this year. We hope we made your gift giving a bit easier. If you ever need some innovative and practical tools, (shameless plug coming soon) don't forget to check out our coil cleaning tools at speedclean.com. Enjoy the holidays!