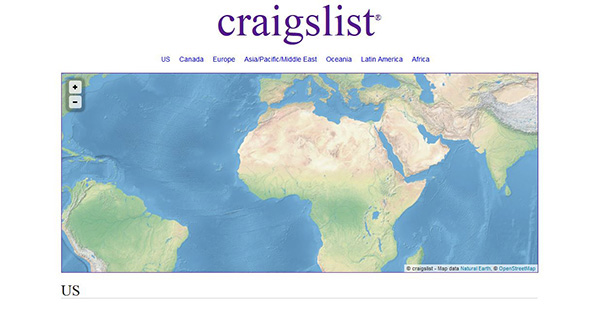 Inside the Crazy World of Craigslist
As an HVAC contractor, there are several affordable ways to market your business. With over 1 million new job listings and 80 million classifieds added each month, Craigslist is simply one of the most discussed – but is it effective? While browsing a message board we noticed a fair amount of technicians were referring to Craigslist as "too risky" and between the HVAC hacks, the horror stories and high rates of customer dissatisfaction, it's common knowledge that it has several disadvantages. On the other hand, we also noticed many technicians were excited to share the great experiences they've encountered using this popular advertisement website. So is Craigslist something you use to benefit your business? Now is the perfect time to weigh your options with a few pros and cons to assure that you're making the best decision.
Pros
+ Make money – From the ability to buy and sell your equipment to endless opportunities at your fingertips, Craigslist has several convenient resources that can potentially put money in your pocket. One man's trash is another man's treasure and everyday, someone is seeking a new air conditioning unit or an extra pair of hands on the job.
+ FREE advertising – With 50 billion page views a month and counting, Craigslist has the potential to quickly spread the word and help expose more people to your business.
+ More leads – How do you know you're marketing to the right people if you don't know what their needs are? Several HVAC contractors have expressed how using Craigslist as a way to generate leads has helped them identify potential candidates and seal the deal.
Cons
– Too many hacks – Truth be told, hacks are everywhere! Craigslist is just the only place they're allowed to hide behind a computer and a great ad.
– You get what you pay for – Cheap prices are always being advertised, but at what price? Paying $2 for a run down appliance couldn't possibly be a good deal, could it?
– HVAC horror stories – Nowadays, who doesn't have a friend that has a friend who's got a crazy Craigslist horror story to tell? While hearing of  someones frightening experience can help, you'll never truly know how it would've worked for you until you've given it a try.
So, if you are looking for inexpensive ways to market your business, can you afford not to look at Craigslist as a venue?
If you've used Craigslist, what has been your experience been? Have you had any success using it in the HVAC industry or do you think it's a complete waste of time?