Spring is here in the U.S. and while it may be a welcome change from months of slush and snow for many, this season brings its own challenges. Pollen and allergens that can work their way into HVAC systems potentially compromising system efficiency, equipment lifespan and indoor air quality (IAQ). This year, pollen has been making the news throughout the country. One USA today article referred to "a gigantic yellow tornado of pollen" in Georgia, "massive yellow pollen clouds" like one in Tennessee and a "massive plume of pollen" in New Jersey. To help keep the pollen and other allergens in check and HVAC systems running efficiently and effectively read on.
Keep Outdoor Condensers Clean
In addition to pollen, outdoor condensers can get clogged with dirt, cobwebs, grass, and other debris. Dirty coils mean systems have to work harder to expel heat from the refrigerant. The CoilJet® CJ-125 HVAC Coil Cleaner System with SpeedyFoam®, biodegradable foaming coil cleaner can get the job done fast. Just use the CJ-125 to apply coil cleaner and then flush with fresh water.
Another great solution is our CoilShot condenser coil cleaning system. This system connects to a garden hose and uses a tablet-based coil cleaner to quickly cleaning condensers.
Clean condensers are efficient, which can mean energy savings for your customers.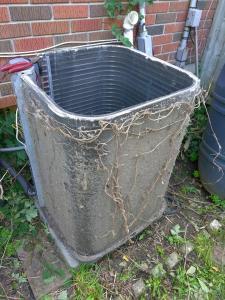 Clean Indoor Ductless Units
With as many as 1.5 million units being installed each year, ductless cleaning is a great service to add to your offerings. Dirty ductless units can dramatically impact IAQ and efficiencies. Filtering is basic at best so ongoing cleaning is required to maintain good quality. Additionally, the damp environment of the ductless units caused by condensate provides a perfect incubator for mold spores, something you do not want more of floating around a home. To tackle this job, grab the same CJ-125 and pair it with a Flexible Wand and Mini-Split Bib® Kit . The bib kit helps to keep the job tidy and the walls dry while you wash away the dirt and mold.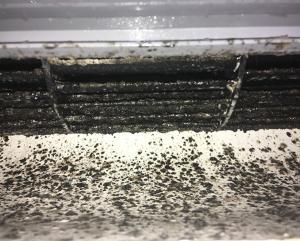 Change the Filters
This one is simple, yet people always seem to forget. Remember to change the air filters. Dirty filters restrict airflow, causing your system to work hard, as well as increasing the chance it will pull air in from other areas. Filters also work hard to keep dust and other contaminants (pet hair, dander) from being spread around the building and getting onto coils. So, change filters regularly (every 60 – 90 days). Plus, like the rest of these tips, it helps with efficiency, which can help preserve equipment lifespan and keep energy bills stable- all of that helping to make the customer happy.