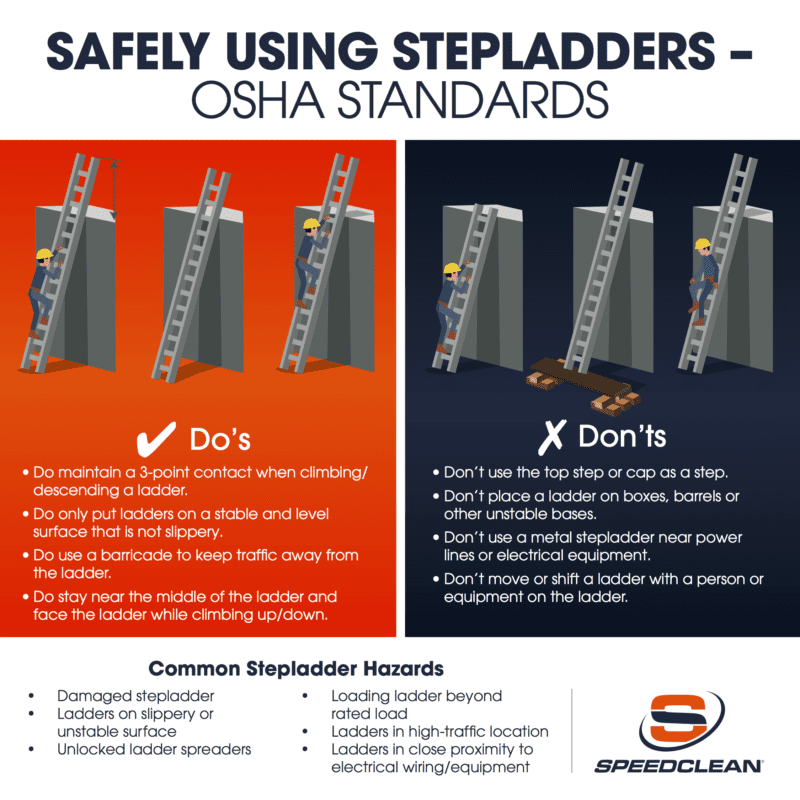 Each year, there are more than 164,000 emergency room-treated injuries and 300 deaths in the U.S. that are caused by falls from ladders. While ladder accidents cost the U.S $24 billion work loss, medical, legal, liability, and pain and suffering expenses from falls.
As HVAC techs you are using ladders daily on the job. We have all been there- trying to get the job done quickly to get to the next. After all, time is money. But when corners are cut you increase your chances of injuries that can keep you from working. The HVAC world is full of accidents waiting to happen if protocols are not followed. So, take a moment to refresh yourself and/or your team with ladder safety to keep safe and keep working.
NIOSH Ladder Safety App
The Ladder Safety App, NIOSH's first mobile application, is designed to improve extension and step ladder safety — a concern for those working in construction or any other task that requires ladder use.
Keep control of the ladder. While carrying a ladder in for jobs like that sometimes hard to reach mini-splits keep, always in mind the position of the front of the ladder and to the front of the ladder. When in and out of a customer's home the last thing you want to do is to scuff a wall or knock something over.
Throw away damaged ladders. A damaged ladder can cause accidents and injury leading to fines from the Occupational Safety and Health Administration (OSHA). Any accidents on the job increase workers' compensation insurance costs and can keep you or your employees from working from injuries.
DON'T BE LIKE THEM…STAY SAFE.