The SpeedClean Condenser Needle condenser coil cleaning wand was awarded an honorable mention in this years ACHR Dealer Design awards.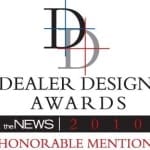 Condenser Needle is a condenser coil cleaning wand that attaches to a standard water hose supply. It allows contractors to efficiently clean condenser coils outside and inside the condenser unit without having to remove grates or coils beds. Condenser Needle's low profile wand slips through the top of most condenser unit grates, allowing coils to be "back" flushed – pushing dirt and debris back out the way it came in. This removes a vastly higher amount of dirt and debris from condenser coils driving better efficiency in the heat exchange process.
Additionally, Condenser Needle includes a siphon attachment for adding coil cleaner chemicals like the biodegradable Speedy Foam from SpeedClean.