Local internet marketing is one of the leading drivers of success for local businesses. In many areas this medium is untapped for local HVAC companies. If you don't have a website, or if you haven't updated it in several months, now is the time to focus some attention on it.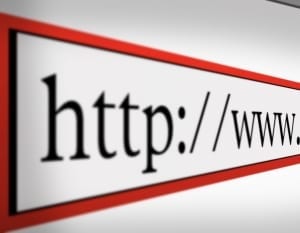 Search engines, such as Google and Yahoo, give preference to fresh, ever evolving content among other things. So you may have a great looking site, but if you haven't updated it in several months you're probably losing web traffic that could turn into new business for you.
Quality content about HVAC issues, occasional discounts, and answers to questions encourage customers and prospects to turn to your website (and your company) when they need help with their HVAC systems.
Start with FAQs: What HVAC questions does your office staff answer most frequently? There are probably others who wondered the same things but didn't bother calling. These questions give clues to what information your website lacks. Or they make a good start for an FAQ tab. Make them easy to follow, with words that people really use (as this is what they will search for) and real. Answer the questions you get everyday from your customers and don't be afraid to give away a bit of the "secret" insider info.
Sales Plugs: To get the sale, ask for it. Briefly explain each service you offer, emphasizing the benefits to the customer. Explain how a service contract makes your customer's life easier – your office calls to schedule appointments when needed, and prepayment keeps the cost down. Then ask web visitors to call now to set up an annual service contract. A contact form is a must that clearly states it's a no obligation way of getting what the prospect needs, a realistic quote on how much their service will cost.
Coupons and Discounts: Be generous with your customers. Offer them a discount when they refer a new customer, sign up for a service contract, or give you their email address. Maybe you could offer a complimentary year's service contract with the purchase of a furnace. If a customer presents an outdated coupon, honor it willingly – it sends a great message and will deliver repeat business far in excess of the coupons value. Also, make sure you measure the impact of your coupons so you know what works. 
Collect email addresses: Include a place on your site where customers can enter their address to receive updates from your company. Make sure there's an incentive for signing up – a coupon is ideal. Just be careful to make sure that your email list is an opt-in list. This means that you've clearly identified you will use it for marketing purposes. A law called CAN-SPAM should be followed.
Blog: A blog doesn't have to be lengthy or literary. Let your customers know about discounts, seasonal concerns, new services you offer, and federal and state tax credits. Introduce them to your staff, offer a product review, or expand the answer to an FAQ. A weekly paragraph or two is plenty and it's a great way to make sure the search engines come back again and again to "crawl" your site.
Customer Education: Most of your customers are woefully ignorant about what you do as an HVAC professional – educate them! Post a home maintenance calendar. Explain maintenance basics on the systems you service. Post the checklists your technicians follow. Explain what may be wrong when equipment malfunctions. In other words, help customers understand the "basics" of their complex HVAC system so they can be better prepared when things go wrong.
Keep in mind that search engines reward original, well written content. Tap your staff's talent for writing or outsource it, but make sure it's good quality – keep errors to a minimum.
All of this information gives customers a reason to visit your site, and helps ensure that your site appears when customers search online for local HVAC companies.