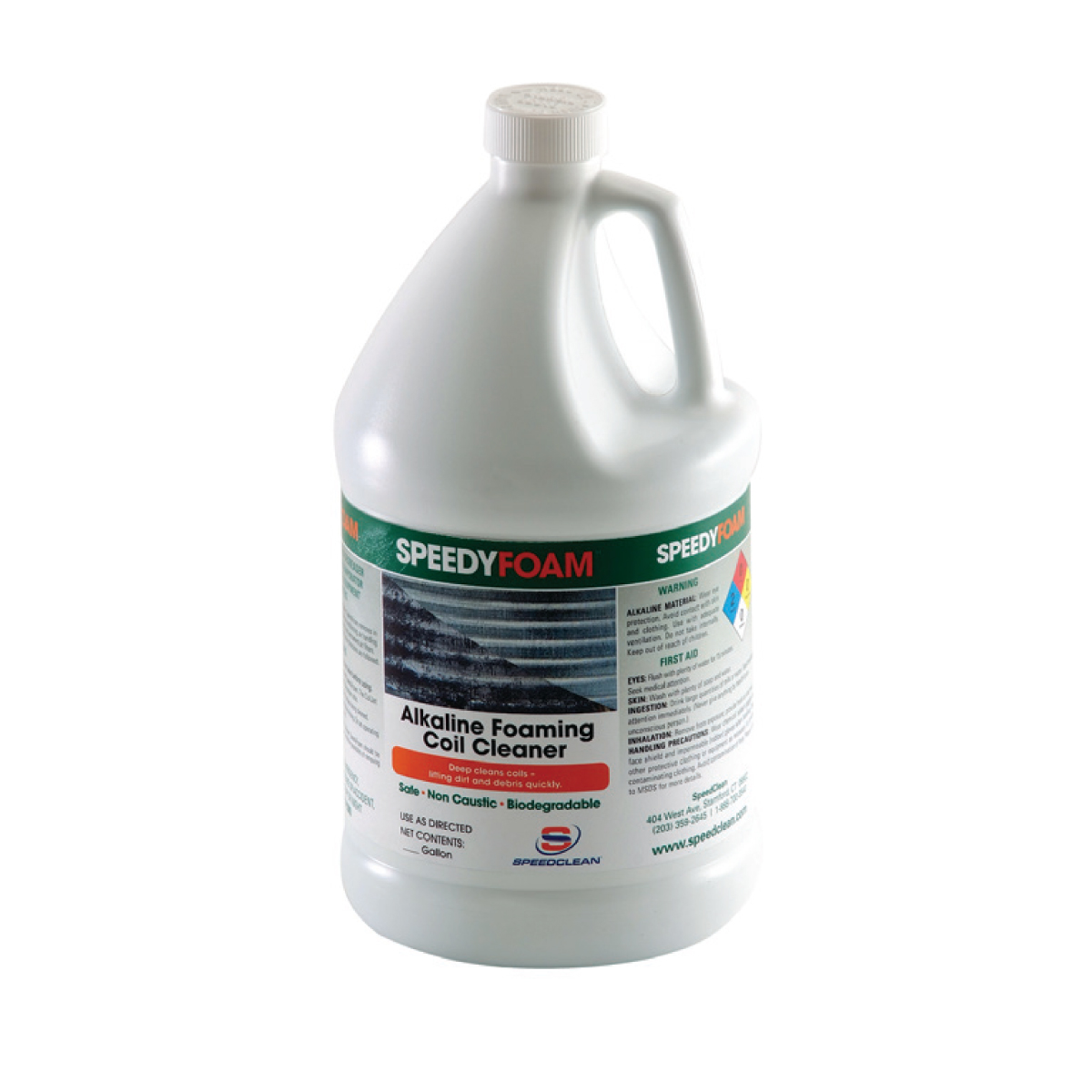 Welcome to the SpeedyFoam support page. here you will find specific information regarding support for this product. If you cannot find the information you need, please contact us.
Yes. SpeedyFoam is a foaming coil cleaner and needs to be diluted prior to use. For heavy cleaning dilute it at a 1:4 ratio (water to SpeedyFoam). for medium cleaning, 1:6. For light cleaning 1:10.
Yes, you can use it in a variety of pump sprayers as well. However, SpeedyFoam is designed for use in the CoilJet, which makes it easy to mix and apply.
No, SpeedyFoam is a non-acid alkaline cleaner and is safe for use on all metals.