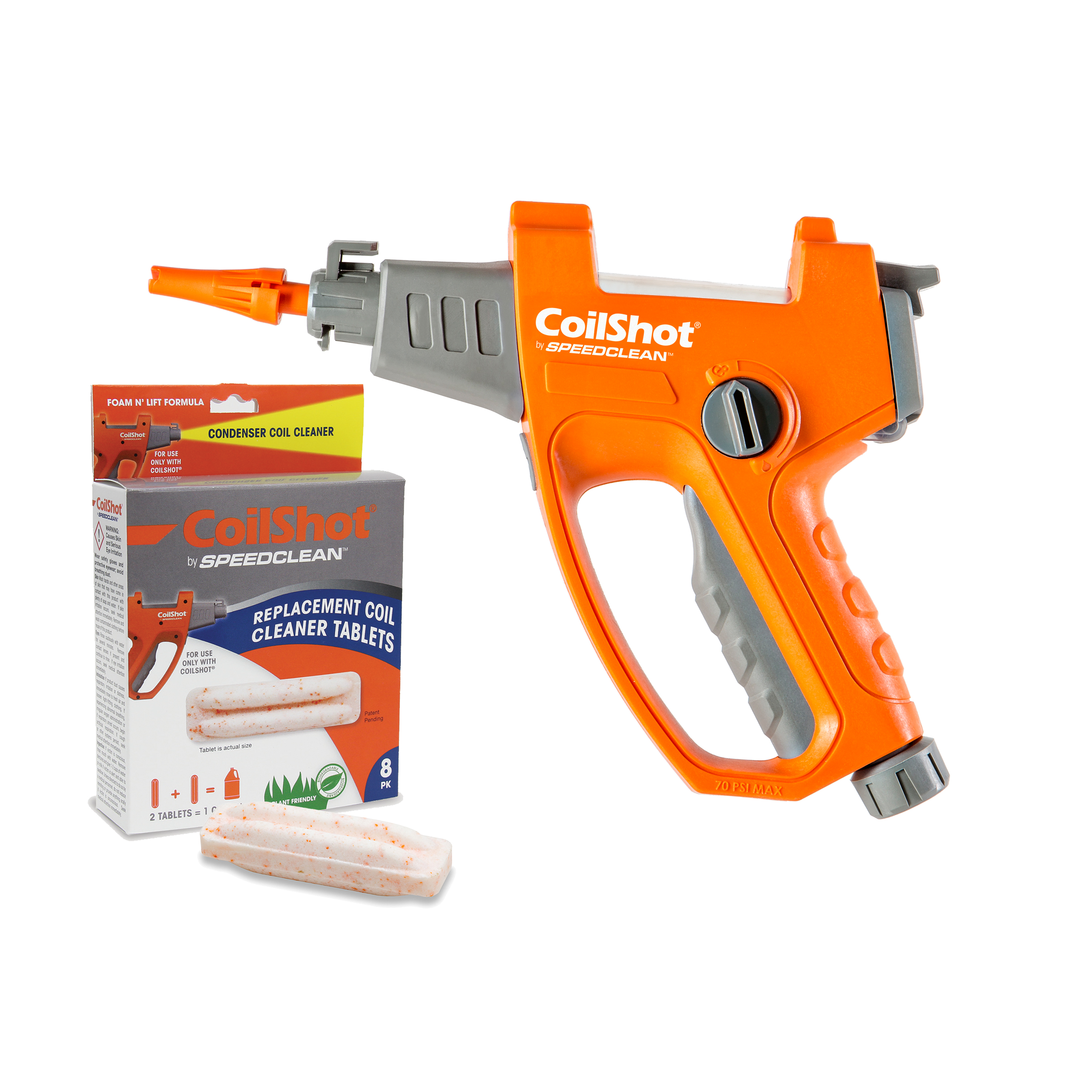 CoilShot Support & Troubleshooting
Thanks for visiting the CoilShot support section. Here you will find answers to the most common support questions our customers have. Utilize the tabs to find the appropriate selection for your needs.
CoilShot warranty.
This unit has been carefully tested and inspected at the factory and is warranted to be free from defects in material or workmanship. The company will, under this warranty, repair or replace any parts which prove, upon examination, to be defective. This warranty is valid 90 days from date of purchase by original purchaser. This warranty excludes accessories, unusual wear, abuse, damage resulting from accident, or unreasonable use of this machine. It is recommended that any repair be done by SpeedClean as improperly performed repairs will void the warranty. For repairs or warranty information DO NOT contact the place of purchase. Call SpeedClean directly at the phone number on the cover page. This warranty gives you specific legal rights and you may have other rights which vary from state to state. To obtain warranty service, a proof of purchase is required and the unit must be returned freight prepaid. For repair or warranty information, contact SpeedClean Customer Service.