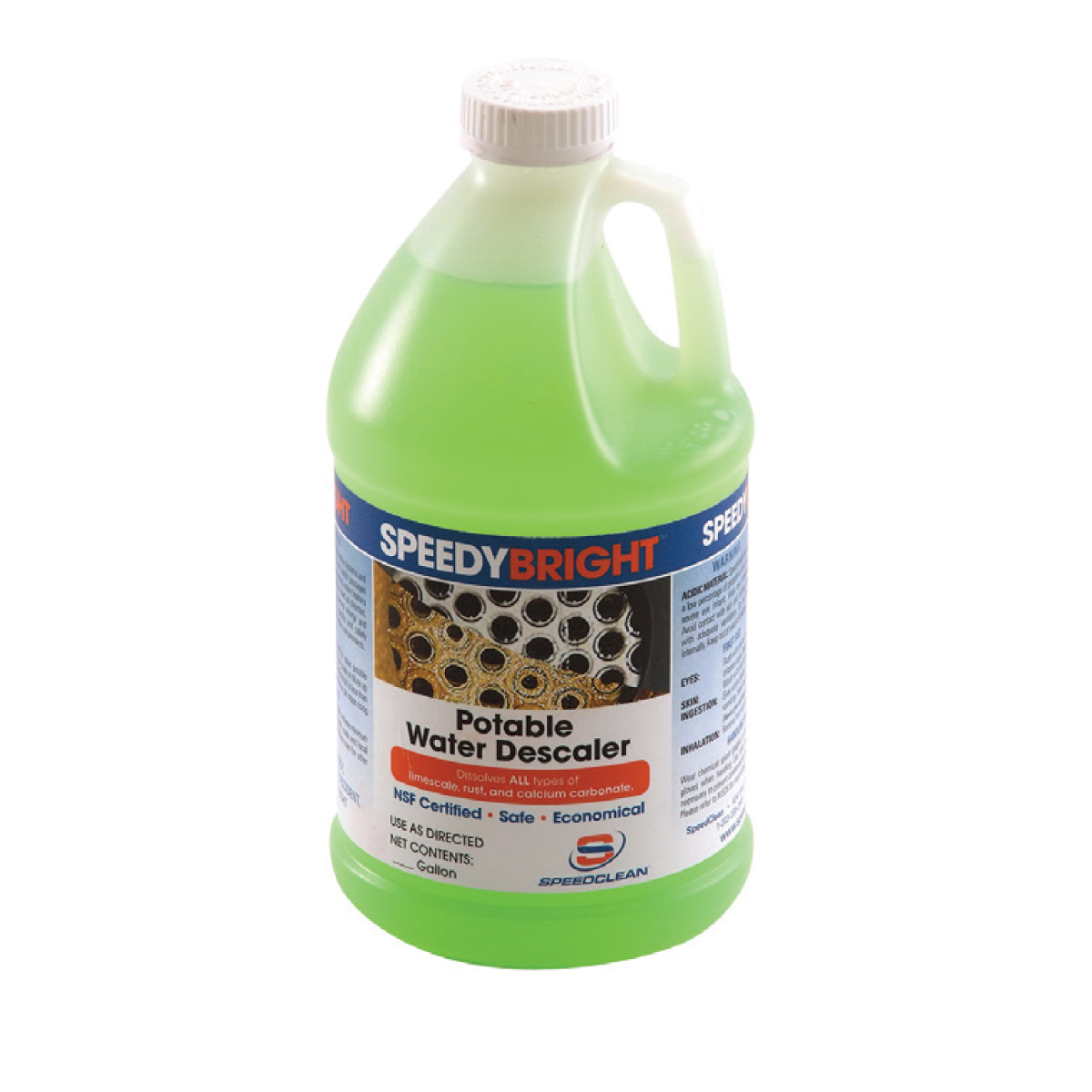 SpeedyBright Support
Welcome to the SpeedyBright support page. here you will find specific information regarding support for this product. If you cannot find the information you need, please contact us.
SpeedyBright is designed to be mixed with a gallon of water for use in tankless water heaters (1:3 ratio). However, depending on how much scale you have you can use it full strength or mix with less water. For heavy scale, SpeedyBright can be used at fill strangth.
Yes. SpeedyBright uses phosphoric acid as its base ingredient, which is safe to use on stainless steel.
Please refer to local regulations regarding the sewering of industrial cleaners like SpeedyBright. At a minimum you want to bring the SpeedyBright back to a pH of between 6.0 and 7.0 utilizing baking soda or other neutralizing agent.