Mini-Split Cassette Bib® Kit Support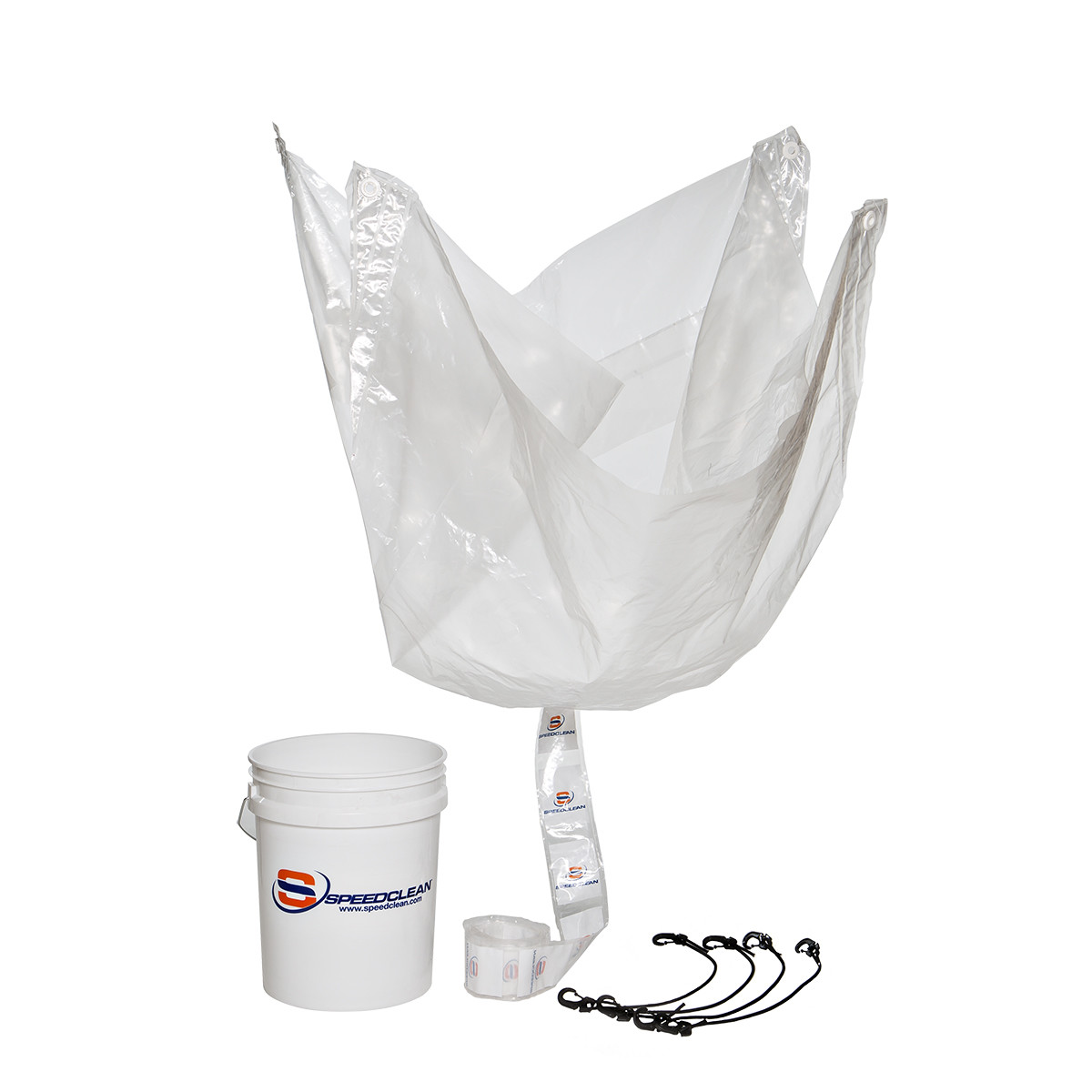 Mini-Split Cassette Bib Kit Support & Troubleshooting
Welcome to the Mini-Split Cassette Bib Kit support page. Here you will find specific information regarding support for this product. if you cannot find the information you need, please contact us.
Yes, SpeedClean offers replacement parts if they cannot be obtained through a local distributor.
No, this product is only for use on cassette style split system air handlers.
Once you have used you bib kit, we recommend thoroughly drying it out to limit the chances of any bacterial growth. Additionally, be careful not to over twisting the bag as you pack back into the 5-gallon bucket so it doesn't tear.
SpeedClean warrants that this item is free from defects in material and workmanship.
SpeedClean, under this warranty, will repair or replace any parts that prove, upon examination, to be defective. This warranty is valid for 30 days from date of purchase by original purchaser. This warranty excludes unusual wear, abuse, unreasonable use, or damage resulting from an accident. For warranty information contact SpeedClean directly, not the place of purchase. To obtain warranty service, a proof of purchase is required.