SC-VSC-7000 Dry Steam Coil Cleaner Support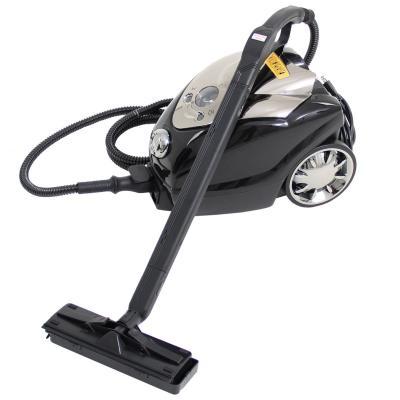 Dry Steam Cleaner Support & Troubleshooting
Thanks for visiting the Dry Steam Coil & Surface Cleaner support section. Here you will find answers to the most common support questions our customers have. Utilize the tabs to find the appropriate selection for your needs.
Yes, we offer a variety of hoses, wands, and accessories. Please contact us for more information.
There may be situations where pre-treating with a chemical cleaner is helpful, but for most applications, using the superheated steam will quickly break down and remove dirt, grease, and other buildups.
You may have a broken O-ring on the connector. Check for a broken seal, and replace if necessary. you may also have a puncture in the hose. If you suspect a puncture, turn off the unit immediately and contact SpeedClean for a replacement.
The steam regulator valve on the machine is closed. Turn the regulator valve counter-clockwise to open the valve for steam. It could also indicate that the trigger on the steam gun is broken. If you suspect that, contact SpeedClean for a replacement.
Check the manual and follow maintenance instructions to remove limestone scale buildup from the boiler.
Every SC-VSC-7000 comes with a 1-year parts and labor warranty.
This unit has been carefully tested and inspected at the factory and is warranted to be free from defects in material or workmanship. The company will, under this warranty, repair or replace any parts which prove, upon examination, to be defective. This warranty is F.O.B. factory and is valid for one year from date of purchase by the original purchaser.
This warranty does not include unusual wear, abuse, damage resulting from accident, or unreasonable use of the steam cleaner, including using unapproved chemicals or detergents. Any repair made by others automatically voids this warranty. For repairs or warranty information DO NOT contact the place of purchase. Contact SpeedClean directly.