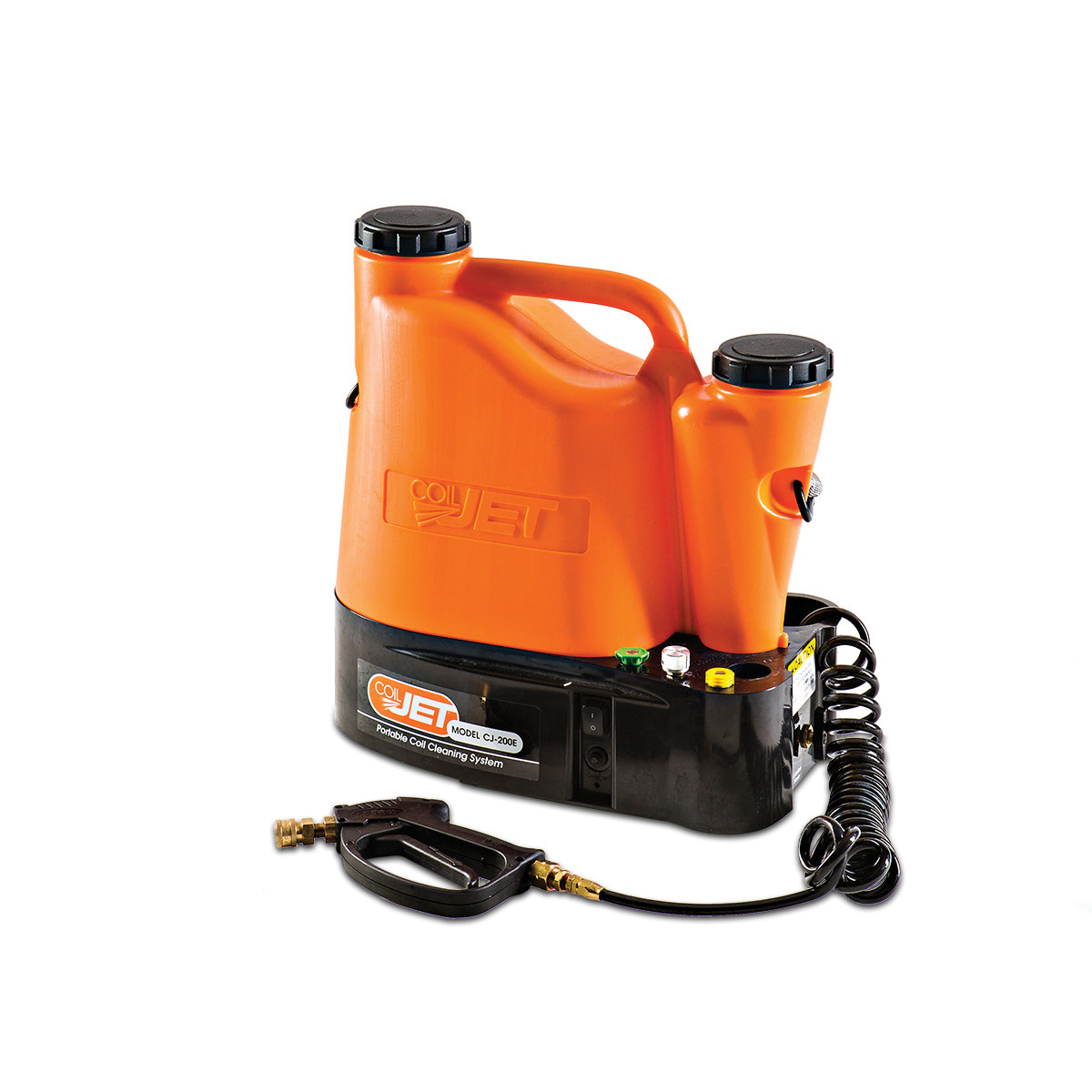 CoilJet CJ-200E Support & Troubleshooting
Thanks for visiting the CoilJet CJ-200E support section. Here you will find answers to the most common support questions our customers have. Utilize the tabs to find the appropriate selection for your needs.
Click
here
, to review our CoilJet Troubleshooting guide first.
If, after attempting these troubleshooting tips, you continue to have problems, please contact us.
Every CoilJet comes with a 1 year parts and labor warranty.
This unit has been carefully tested and inspected at the factory and is warranted to be free from defects in material or workmanship. The company will, under this warranty, repair or replace any parts which prove, upon examination, to be defective. This warranty is F.O.B. factory and is valid for one year from date of purchase by original purchaser.
This warranty does not include unusual wear, abuse, damage resulting from accident, or unreasonable use of the portable HVAC coil cleaner, including using unapproved chemicals or detergents. Any repair made by others automatically voids this warranty. For repairs or warranty information DO NOT contact the place of purchase. Contact SpeedClean directly.