IT'S LIKE A BUSINESS IN A BOX (OR TWO)
Cleaning ductless mini-split systems can be tricky without the right tools. Not only are there a variety of filthy components to clean, but you need to protect your customers home or business. Oh, and also make some money doing it.  Our complete system allows for simple and effective cleaning all while keeping the surroundings dry and safe.
Use together for a complete cleaning system
Clean-in-place. No need to pull indoor coils for cleaning
Bib kit protects customers walls, floors, and belongings
CoilJet is fully portable cleaning system
Why spend hours cleaning a mini-split, when Speedclean tools can help you get it done in less time, and with great results? Available at your local supply house.
Download our guide to complete mini split maintenance here.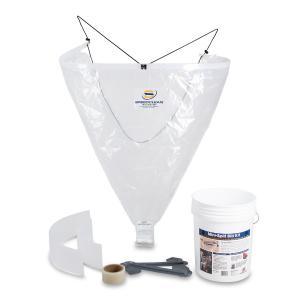 This patented technology keeps water away from walls and other surroundings and directs it into the 5 gallon bucket for disposal, so it's clean and safe all around. Clean ductless mini-split coils, fans and more.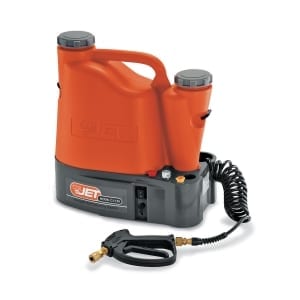 No Water, No Power, No Problem! This coil cleaner is battery operated, rechargeable and portable. Quickly cleans coils–apply coil cleaner, like SpeedyFoam® and then flush with fresh water.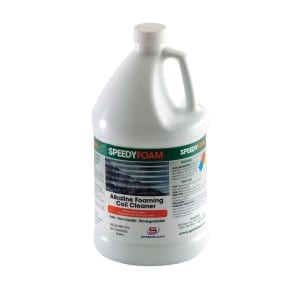 This acid-free, alkaline, non-caustic degreasing foaming formula works great with the CoilJet® to remove grime and grease. The micro bubble action moves deep into coils to lift and flush dirt and debris.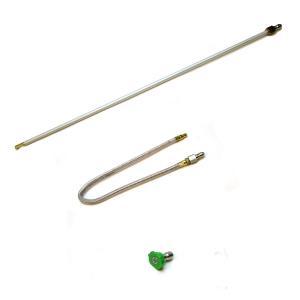 Mini-Split Bib® Accessory Kit
Kit includes a 24″ wand with 90 degree spray head, a 12″ flexible wand with 0 degree spray and a 25 degree fan-spray nozzle all designed for easier access and cleaning of the blower wheel and hard-to-reach dirt and debris.