Happy Thanksgiving!
It's almost time for Thanksgiving and if you're like us, all of your friends and family have probably already began reflecting on everything they're grateful for. Now it's your turn. Can't think of anything? Don't worry, we're giving you 10 great reasons to be grateful this holiday season and take pride in your hard work on the job as an HVAC technician.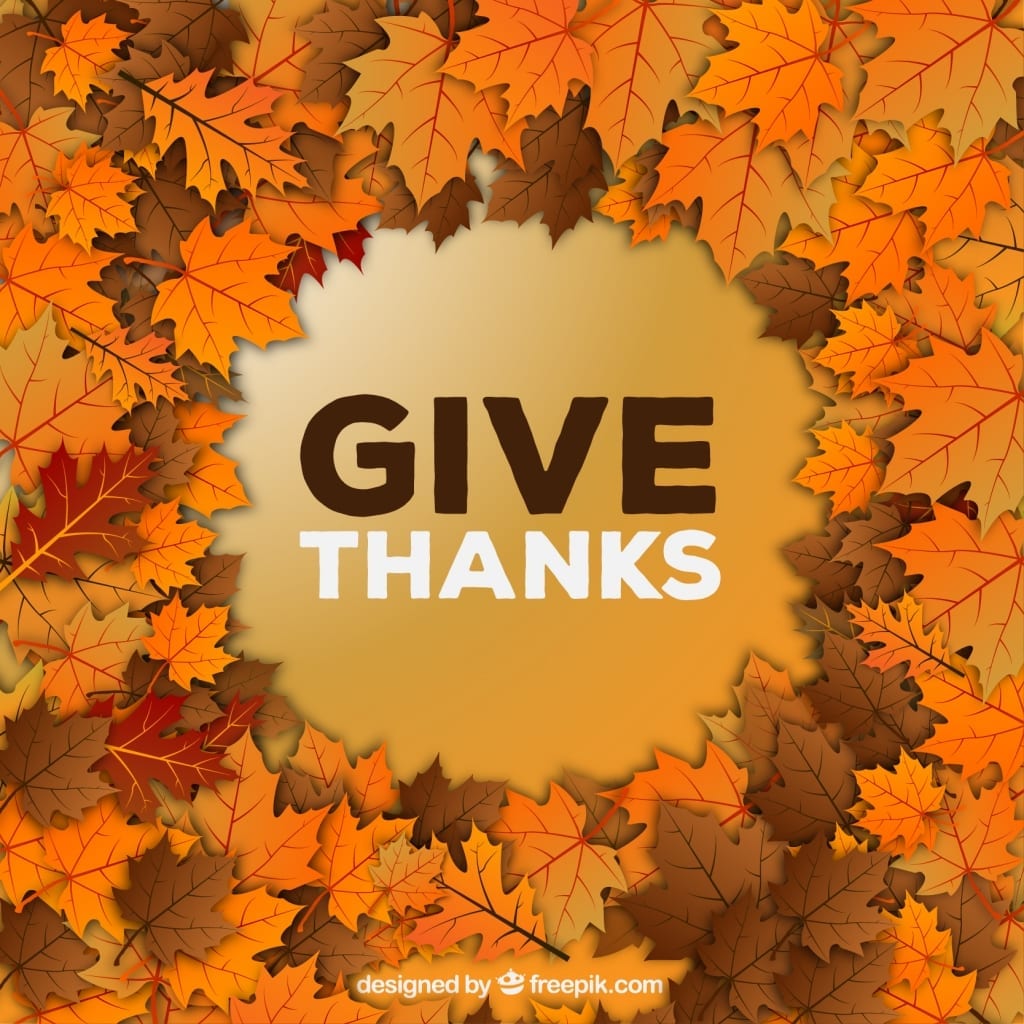 Image from www.frepik.com
1. You receive endless HVAC repairs for FREE – Having the tools and knowledge to repair your own heating system probably saves you lots of money, doesn't it?
2. Your skills are in demand – Whether the weather be cold or whether the weather be hot, you've got the skills and the knowledge to make it a comfortable one. That's why careers in the HVAC industry are expected to increase around 34% by 2020. Job security – must be nice.
3. You're alive – Every day you're fiddling with hazardous electrical circuits, dealing with a mixture of harsh chemicals and climbing onto roof tops to clean hard-to-reach roof top AC units. Be grateful you've lived to do it all again tomorrow!
4. Your home is warm and cozy – Imagine coming in from a hard day of work to a home with no heat. Yes, that's what I thought – when you're repairing heating and cooling systems all day for others that's practically unimaginable.
5. You're the coolest – 90% of Americans have an air conditioner in their homes and a majority of these people have no idea how to repair one. That automatically makes you one of the coolest guys in the country on those scorching hot days!
6. Every day holds a new experience for you – Repair a water heater inside the basement today, clean a cooling tower outside tomorrow and be grateful that everyday at work is an exciting new experience.
7. You meet new people everyday – When you're an HVAC tech, the world is your office. How many other careers do you know of that have the opportunity to meet new people and acquire new business every day?
8. You have the best tools and gadgets – From SpeedClean's latest coil cleaner equipment to their smallest condensate drain tool, you have all the best gadgets to get the job done quickly and efficiently.
9. You have a great job – Congratulations, you're one of the lucky ones with a career in an industry that's exciting, adventurous, and challenging enough to always teach you something new.
10. People are grateful for you – They're grateful you've revived their old AC. They're grateful you magically repaired their heating system. Whether you know it or not, people depend on you and every day you make a difference for many. Now that's truly something to be grateful for.
Did we miss something? Drop a comment below and let us know.