Research indicates that 77% of small businesses are using social media. Platforms like Facebook, Instagram, Twitter, and LinkedIn have grown into behemoth businesses by connecting people, whether that be the billions of daily users or the tens of millions of businesses. Instagram, the focus of this article, offers some unique opportunities. With 1 billion users, and 25 million businesses out there, are you one of them? If you aren't, now is the time to join. If you are, here are some tips and tricks for running your HVAC business on Instagram.
Gain A Following
An essential part of a successful HVAC business Instagram page is to make it more than just about what you are selling. Investing time into Instagram is a great way to generate leads for more work for your HVAC business. But before you can gain more business you must gain followers. In order to gain a following, you must be engaging, create worthly content, and most important of all, be authentic to what your business stands for. As an HVAC business, you will want your online presence to convey that you are knowledgable in your field, you care about your customers, and show off work. 
The easiest and first thing you should do to help gain followers is to make the most of your account. Without a complete bio, a proper username, and profile image, how will people know what your business is all about?
Another way of building a following is to engage with fellow HVAC techs, especially those with large followings. If you can create a relationship that includes liking and posting – and in turn them liking and commenting on your page – that can help your page becoming a "suggestion" of someone to follow.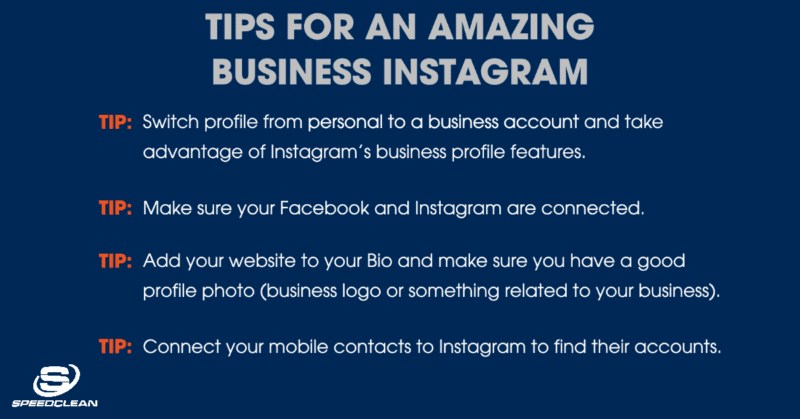 Keep Your Followers
Now that you established a following it is important to keep them and to continue to grow. To better convert your followers into customers it is important to remember the Rule of Thirds when posting content to your page. Concentrate your efforts to 1/3 Promotional Content, 1/3 Orginal Content, and 1/3 Engagement.
Promotion Content – Share content that will drive sales and make you more money.
Tip: Post about your businesses promotions and deals
Tip: Don't only post promotion content, make sure to have a healthy balance of selling and information. 
Original Content – Create and share photos/videos of your work, blogs your write, or podcast you guest-starred on or even promos your business is running.
Tip: Show your before and after photos
Tip: Share facts on the HVAC world – Case Studies, blogs, tips to keep homes safe and healthy
Engagement – Be part of the community. Add value and insight to the HVAC world. Your knowledge will encourage people to follow and share your company with others. Engaging with customers and other HVAC businesses will build a sense of likability. 
Tip: Like, follow, and leave comments on other HVAC business pages.
Tip: Response to your follower's comments that they left on your own business page.