This year's AHR Expo Mexico – the biggest, most important HVAC&R event in Latin America, will go down in history as the most memorable. Over 10,879 industry professionals attended and some products showcased at 2016 AHR Expo Mexico were simply unforgettable, like the CoilShot® Condenser Cleaner and the CoilJet® at booth 1427.
CoilShot Condenser Cleaner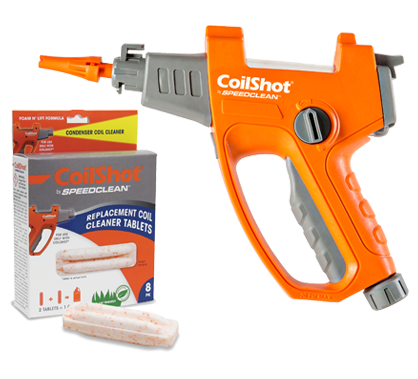 The CoilShot Condenser Cleaner from SpeedClean, is redefining the coil cleaner market with a revolutionary tablet-based system that's lightweight, easy to carry and prevents wasted coil cleaner.
Premeasured tablets – eliminates guesswork
Quick connect attachments – easily attaches to garden hose
One pack of tablets replaces an entire case of coil cleaner – 2 tablets equals one gallon
Pero, hay mas. Stay tuned for more details on AHR Expo Mexico 2018 in Mexico City, and for more information, clic aqui.